Welcome to The Majickal Garden. A mystical cyber garden for anyone traveling the path, who is interested in enhancing their spiritual growth. There is an acceptance here to new ideas as well as others beliefs. We are all students in the light of life. The Universal ways have gifted us wonderful tools for our soul's evolvement and discovering them is a pleasure found in The Majickal Garden.
Thank you for taking the time to spend some of your precious time here. We hope you can find something of interest to take with you on your own path of spiritual journey.
Peace and Light…Jasmine – Webmistress
Humankind has not woven the web of life.
We are but one thread within it.
Whatever we do to the web, we do to ourselves.
All things are bound together.
All things connect.
Chief Seattle
( If an item appears on this website that should not be posted, please let us know and we will be happy to remove it or add credit to its authenticated origin.)

Late Autumn 2014 Update
Written by Jasmine
Here we are counting down the weeks before Christmas and I am just doing my Fall update. Where has the time gone! I enjoyed a beautiful sunny Indian Summer and the garden lasted well beyond usual. My goal of nurturing my pale green thumb was met with pleasing results. The seeds I started in the garage in April flourished once planted in the ground, tubs and hanging baskets much to my surprised delight. I felt such a feeling of accomplishment that "I" could actually do this and the satisfaction exceeded years of buying them and keeping them alive! I bonded with these wee beauties and they taught me tips to alter for next year.
My back yard is covered in small red rock with a few beds. I use plenty of containers. Mid-summer while weeding my "rock lawn" I realized that some of the "weeds" might want to be allowed to grow…just a hunch I had, never seeing them before. I had let the chore go for a good month so some had taken quite a foothold and were very healthy. They were centered around the proximity of the bird bath and looked different from the normal weeds that get yanked out.
They grew quickly and I did not have to wait long before I was rewarded when they showed color. Extra interesting to me is the area they were located in usually did not catch my target for watering and at an especially dry part of summer until they caught my attention. They were very tenacious and appeared to want to be there. One type flowered into what looked like purple wild petunias, if there is such a thing! The other was purple lobelia, another wonder to me.
Not long after they bloomed; one sunny morning while garden tending, I had a sudden thought of my beloved Grandma, who watches over me from the other side, and was overwhelmed with love busting from my heart. Quick heartfelt tears stung my eyes as I remembered each summer she always had petunias and draping lobelia together in her baskets. It is my knowing that she sent them to me via the birds where nature takes its course! I had a sudden overwhelming feeling of love intertwined with feeling that I had been granted a precious gift from her in the form of these particularly specific "wild" flowers in MY backyard! I had a pot ready with soil that I never got around to planting in and within some weeks it was lush with the petunias.
I know from many ways she is around me when I invoke her from the heart in certain situations. From birth my grandparents were always an active part of my life and later my own children's.  As busy as they were with their own lives, they always made me feel special as they spoiled me a little and taught me much with subtle guidance at the same time as I was growing up. I feel a distinct blessing in knowing she found a way to touch me even closer on my side of the veil! She was always supportive of me with her unconditional love. I now know she did not always approve or understand some of my choices made but she trusted me and never seemed to express negativity. I know her daughter, my mom, raised me the same way. They knew I had to find my own way and at the same time; at the ready to talk to me when I needed their input.
My Grandma is with my Grandpa as well as my Mom. I miss them dearly. I have so many questions I never asked when I had the chance. However, the more I mature in age and experiences the more I feel their loving support. It does not matter I don't have all the historical family facts…they are with me now as I continue down my own path.
When I am in the garage on a creative mission looking for something to make happen out of my head fumbling around for that certain component to appear; my carpenter Grandpa smiles silently over my shoulder guiding me. And when it suddenly shows up with a "hey presto" moment I can smile gratefully back at him.
My mom guides me still with her strong ironic humor wrapped in her own life experiences where emotions weighed heavy. When I am scared, confused, or in tears I can feel her supportive presence with her empathetic concerned loving knowing smile. She felt them all in her time here and that visual of her loving face packs a most effective punch in the gut to buck up and go forward.
The holidays are ever challenging for me. I am blessed with so many wonderful majickal memories via the closeness my family shared packed into decades. The balance lies in keeping them with me and endeavoring to create new ones in my life now.
I look forward to Spring in the hopes I might be blessed once again with "wild" petunias and lobelia! The delightful blessings of miracles in this lifetime cannot be expected nor taken for granted, however large or small. Living in the mindfulness presence of the moment, by not allowing the mind to wander to yesterday, tomorrow, or what might be done later allows openness to what might be experienced or lost for lack of "being there". If I had done a mindless clean sweep of my backyard I never would have discovered what I did and never known what I could easily have missed! I was open and therefore ready for what might come to be.
I hope your holidays are sprinkled with sparkles of special moments all season long!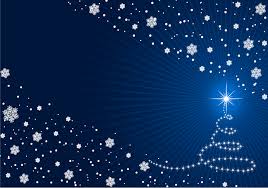 Beyond the Ashes – When Love Whispers Your Name
from Living In the Moment
Price: USD 0.99
View Details about Beyond the Ashes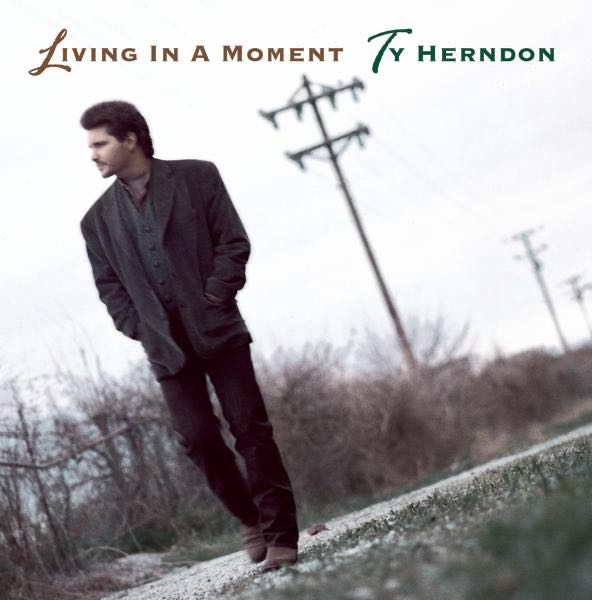 Ty Herndon – I Have to Surrender
from Living In a Moment
Price: USD 0.99
View Details about Ty Herndon

Nature Sounds Nature Music – Tropical Storm
from Tropical Storm for Deep Sleep – Thunderstorm Sounds and Rain Sound Sounds of Nature White Noise for Mindfulness Meditation Relaxation and Sleep Tropical Thunder Storm
Price: USD 0.99
View Details about Nature Sounds Nature Music
Waco, TX (PRWEB) March 20, 2015
Talent management solutions provider, Profiles International, has released a new glossary titled The Employee Lifecycle Glossary: A Guide to Talent Management Terminology.
The glossary combines terminology from all aspects of the employee lifecycle, HR, and talent management, and provides clear definitions and explanations of each.
Profiles International works with hiring managers, employees, executives, and consultants in an array of industries and organizations. The Employee Lifecycle Glossary was designed with those individuals in mind. Download and utilize the guide to learn and define commonly used terms that will increase vocabulary and understanding of the workplace. These definitions are current and relative to all industries and will clarify any HR and talent management terminology confusion.
This guide, as well as Profiles International's white papers and eBooks, are available in the Profiles International research library.
ABOUT PROFILES INTERNATIONAL

Profiles International is the best source for talent management solutions, with over 20 years of experience and more than 40,000 clients in over 120 countries. Profiles knows how people work and what motivates them. Their data-driven talent management solutions–built on complex behavioral science, yet simple to administer and read–help organizations find the right people, shape them into a winning team, and lead them to their full potential. http://www.profilesinternational.com
###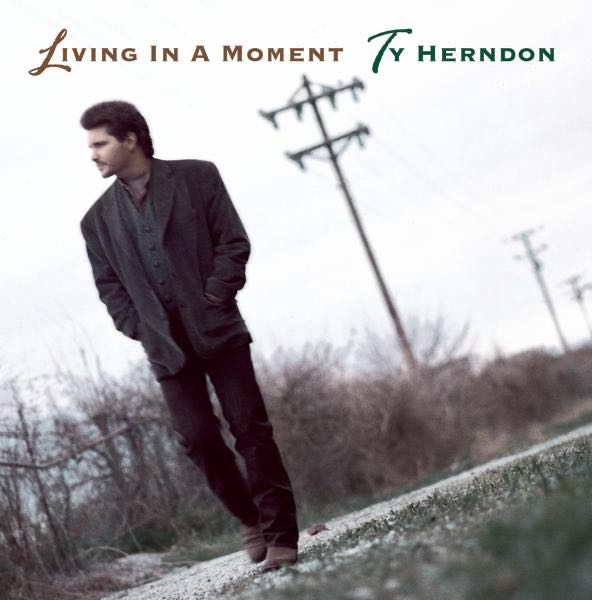 Ty Herndon – She Wants to Be Wanted Again
from Living In a Moment
Price: USD 0.99
View Details about Ty Herndon
Before undertaking a bathroom remodel, it is necessary to get a bathroom remodel quote. This will go a long way in helping you make a budget for your bathroom remodel project and will also aid you in deciding what part of the remodeling to stick with and which to ditch.
A bathroom remodel project can be a complex one particularly if you are redesigning the whole bathroom or doing some more complicated work that involves plumbing or electrical work. In such a case, it is most expedient for you to work with a bathroom remodel company.
Before you decide on a particular bathroom remodel company, you should scout around for reputable companies that have a history of delivering high quality professionally done work on time. When you have narrowed down a list of bathroom remodel companies, request a bathroom remodel quote from each. This should help you in your decision on what company to work with.
Getting bathroom remodel quotes from multiple bathroom remodeling firms is a straightforward affair and sometimes as simple as going to their websites on the internet and filling in your information. The challenge arises when you have not yet decided what form your bathroom remodeling project should take.
If you plan to just make surface changes or light alterations, it would reflect as much in any quote you will get from a remodeling firm. That would also apply if you choose to make more complex changes such as resizing or a complete overhaul of the amenities in the bathroom.
Your bathroom remodel quote should feature your plans and design for the bathroom including light fixtures, tiling jobs and any other related change. Bear in mind that even though most bathroom remodeling firms are willing to consult with you in order to come up with a solution for your bathroom that would be satisfactory to you, you need to have  clear idea of what you want in your bathroom.
To aid you in this, browse home improvement sites on the internet as some come equipped with pictures to help guide you. Also go through current home improvement magazines to get ideas about trends and styles. Sometimes, something as simple as an added accent to your tiling job can change the look of your bathroom.
You also need to determine what you want to change completely and on what you just want a little enhancement work done. For instance you might decide to carry out a reglaze of your bath tub instead of replacing it with a brand new one.
Once you have a clear idea of the design you want in your bathroom and what changes you are willing to make to achieve that design, go ahead and request a bathroom remodel quote from the firms you have narrowed down. Be sure to compare prices and quality of material to be used before you make up your mind. Regardless of how much more affordable a particular firm is, research their reputation before you give them your job.
Shawn Hickman is the Search Marketing Manager for Sears Home Improvements. For more information on getting a Bathroom Remodel Quote , visit the Bath Remodel Services section of the Sears Home Services website or call 1-866-238-5142.
Find More Living In The Moment Articles