Welcome to The Majickal Garden. A mystical cyber garden for anyone traveling the path, who is interested in enhancing their spiritual growth. There is an acceptance here to new ideas as well as others beliefs. We are all students in the light of life. The Universal ways have gifted us wonderful tools for our soul's evolvement and discovering them is a pleasure found in The Majickal Garden.
Thank you for taking the time to spend some of your precious time here. We hope you can find something of interest to take with you on your own path of spiritual journey.
Peace and Light…Jasmine – Webmistress
Humankind has not woven the web of life.
We are but one thread within it.
Whatever we do to the web, we do to ourselves.
All things are bound together.
All things connect.
Chief Seattle
( If an item appears on this website that should not be posted, please let us know and we will be happy to remove it or add credit to its authenticated origin.)

Late Autumn 2014 Update
Written by Jasmine
Here we are counting down the weeks before Christmas and I am just doing my Fall update. Where has the time gone! I enjoyed a beautiful sunny Indian Summer and the garden lasted well beyond usual. My goal of nurturing my pale green thumb was met with pleasing results. The seeds I started in the garage in April flourished once planted in the ground, tubs and hanging baskets much to my surprised delight. I felt such a feeling of accomplishment that "I" could actually do this and the satisfaction exceeded years of buying them and keeping them alive! I bonded with these wee beauties and they taught me tips to alter for next year.
My back yard is covered in small red rock with a few beds. I use plenty of containers. Mid-summer while weeding my "rock lawn" I realized that some of the "weeds" might want to be allowed to grow…just a hunch I had, never seeing them before. I had let the chore go for a good month so some had taken quite a foothold and were very healthy. They were centered around the proximity of the bird bath and looked different from the normal weeds that get yanked out.
They grew quickly and I did not have to wait long before I was rewarded when they showed color. Extra interesting to me is the area they were located in usually did not catch my target for watering and at an especially dry part of summer until they caught my attention. They were very tenacious and appeared to want to be there. One type flowered into what looked like purple wild petunias, if there is such a thing! The other was purple lobelia, another wonder to me.
Not long after they bloomed; one sunny morning while garden tending, I had a sudden thought of my beloved Grandma, who watches over me from the other side, and was overwhelmed with love busting from my heart. Quick heartfelt tears stung my eyes as I remembered each summer she always had petunias and draping lobelia together in her baskets. It is my knowing that she sent them to me via the birds where nature takes its course! I had a sudden overwhelming feeling of love intertwined with feeling that I had been granted a precious gift from her in the form of these particularly specific "wild" flowers in MY backyard! I had a pot ready with soil that I never got around to planting in and within some weeks it was lush with the petunias.
I know from many ways she is around me when I invoke her from the heart in certain situations. From birth my grandparents were always an active part of my life and later my own children's.  As busy as they were with their own lives, they always made me feel special as they spoiled me a little and taught me much with subtle guidance at the same time as I was growing up. I feel a distinct blessing in knowing she found a way to touch me even closer on my side of the veil! She was always supportive of me with her unconditional love. I now know she did not always approve or understand some of my choices made but she trusted me and never seemed to express negativity. I know her daughter, my mom, raised me the same way. They knew I had to find my own way and at the same time; at the ready to talk to me when I needed their input.
My Grandma is with my Grandpa as well as my Mom. I miss them dearly. I have so many questions I never asked when I had the chance. However, the more I mature in age and experiences the more I feel their loving support. It does not matter I don't have all the historical family facts…they are with me now as I continue down my own path.
When I am in the garage on a creative mission looking for something to make happen out of my head fumbling around for that certain component to appear; my carpenter Grandpa smiles silently over my shoulder guiding me. And when it suddenly shows up with a "hey presto" moment I can smile gratefully back at him.
My mom guides me still with her strong ironic humor wrapped in her own life experiences where emotions weighed heavy. When I am scared, confused, or in tears I can feel her supportive presence with her empathetic concerned loving knowing smile. She felt them all in her time here and that visual of her loving face packs a most effective punch in the gut to buck up and go forward.
The holidays are ever challenging for me. I am blessed with so many wonderful majickal memories via the closeness my family shared packed into decades. The balance lies in keeping them with me and endeavoring to create new ones in my life now.
I look forward to Spring in the hopes I might be blessed once again with "wild" petunias and lobelia! The delightful blessings of miracles in this lifetime cannot be expected nor taken for granted, however large or small. Living in the mindfulness presence of the moment, by not allowing the mind to wander to yesterday, tomorrow, or what might be done later allows openness to what might be experienced or lost for lack of "being there". If I had done a mindless clean sweep of my backyard I never would have discovered what I did and never known what I could easily have missed! I was open and therefore ready for what might come to be.
I hope your holidays are sprinkled with sparkles of special moments all season long!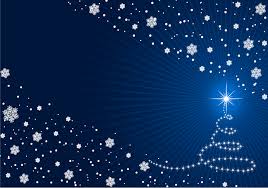 Heartbreak Quotes About Moving On - Where you used to be, there is a hole in the world, which I find myself constantly walking around in the daytime, and falling in at night.  I miss you like hell.
Heartbreak Quotes To Live By - Real loss only occurs when you lose something that you love more than yourself.
Here we are standing at some point in our lives where both of us are clueless. Somehow passing this point makes it too hard to go back, back to days where nothing mattered, where we lived carefree. Maybe somehow we need to go back, maybe we just aren't ready, I'm not sure and I'm scared. I'm scared to ruin what we've already started and scared to go on to something I can't handle
I have waited for you for 2 years and I will wait for you for the rest of my life. Even if that means I have to give you up for the rest of my life, I will wait for you. I love you that much and nothing will ever change that
Let your tears come. Let them water your soul.
When love is lost, do not bow your head in sadness; instead keep your head up high and gaze into heaven for that is where your broken heart has been sent to heal.
I wish everyone in the world was a different color, some shades would be similar, but there would only be two of the same color. The goal: to match colors. Along the way, there will be several people with similar shades, but none of your true color. But when you find your matching color staring back at you – you'll know.
Relationships are like glass. Sometimes it's better to leave them broken than try to hurt yourself putting it back together.
Heartbreak Quotes about moving on - What right have I to grieve, who have not ceased to wonder?
You'll never know how much you mean to me, as long as i live you're still part of me. there was something about you that i can't forget, you made my hopes and dreams become reality…i'll always remember you and pray you'll remember that somehow we were meant to be.
Heartbreak Quotes to live by - one can resist tears and 'behave' very well in the hardest hours of grief.  But then someone makes you a friendly sign behind a window, or one notices that a flower that was in bud only yesterday has suddenly blossomed, or a letter slips from a drawer… and everything collapses.
today was just one of those days where everything i did reminded me of you and every song i heard somehow related to you. i hate days like today, because they remind me of the one thing i don't have
Quotes About Moving On – Great place to find Quotes To Live By and Heartbreak quotes
Great family quotes can be inspirational and insightful. Perhaps, you are not always on the best of terms with family members or even agree with each member of your family, but nor can you necessarily get along with just any person you. Enjoy the bonds of happiness and closeness that this collection of family quotes and sayings inspire.
Family Quotes
Having a family is like having a bowling alley installed in your brain. -Martin Mull
Why do grandparents and grandchildren get along so well? They have the same enemy– the mother. -Claudette Colbert
A man can't make a place for himself in the sun if he keeps taking refuge under the family tree. -Helen Keller
In every conceivable manner, the family is link to our past, bridge to our future. -Alex Haley
The happiest moments of my life have been the few which I have passed at home in the bosom of my family. -Thomas Jefferson
Happiness is having a large, loving, caring, close-knit family in another city. -George Burns
Bringing up a family should be an adventure, not an anxious discipline in which everybody is constantly graded for performance. -Milton R. Saperstein
Family is the most important thing in the world. -Princess Diana
If you don't believe in ghosts, you've never been to a family reunion. -Ashleigh Brilliant
There is no such thing as fun for the whole family. -Jerry Seinfeld
Inspirational Quotes
Logic will get you from A to B. Imagination will take you everywhere. -Albert Einstein
Far better is it to dare mighty things, to win glorious triumphs, even though checkered by failure…than to rank with those poor spirits who neither enjoy much nor suffer much, because they live in a gray twilight that knows not victory nor defeat. -Theodore Roosevelt
Inches make champions. Vince Lombardi
Sometimes even to live is an act of courage. Seneca
Inspirational sayings are a great reminder of how to find inner strength. -Unknown
Well done is better than well said. Benjamin Franklin
Thinking will not overcome fear, but action will. -W. Clement Stone
People who are unable to motivate themselves must be content with mediocrity, no matter how impressive their other talents. -Andrew Carnegie
Family Quotes
Inspirational Sayings
Quotes About Happiness
Find More Mindfulness Articles

Mindfulness – Mindfulness Podcasts
from Mindfulness Podcasts
Price: USD 0
View Details about Mindfulness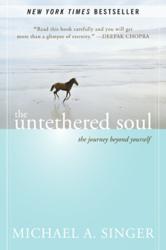 OAKLAND, CA (PRWEB) August 23, 2012
The Untethered Soul did what no previous New Harbinger Publications book has doneit hit the New York Times Best-Seller List.
The Untethered Soul is currently #5 on the New York Times Paperback Advice list for the week of August 26. Additionally, The Untethered Soul has risen onto the following best-seller lists: Wall Street Journal (#5 in Non-Fiction and #7 in e-book Non-Fiction), and Nielsen BookScan (#1 in Self-Help and #7 in Non-Fiction), among others.
Although The Untethered Soul has been one of New Harbingers top selling books since they co-published it with Noetic Books in 2007, its sales have increased exponentially in the past few weeks. National TV interviews have generated sales bumps for many New Harbinger titles in the past, but never has the Bay Area publishing company seen such a result as it has with this book.
Matthew McKay, publisher and cofounder of New Harbinger Publications, says, In our 40th year, New Harbinger Publications has our first New York Times bestseller. Its no accident that bestsellers are rare for small to medium size publishers. New Harbinger has always been a house driven by high editorial standards we still are. As a result, books we deeply care about, that have the capacity to change lives, are now making their way into the hands of so many more readers.
Sales manager Julie Kahn states, The Untethered Souls appearance on the New York Times best-seller listfive years after its initial publication dateillustrates both the efficacy of our publishing model and the universality of the topics our books explore. We are most grateful to our buyers for supporting and hand-selling this phenomenal book.
About The Untethered Soul

In The Untethered Soul: The Journey Beyond Yourself, spiritual teacher Michael Singer explores the question of who we are and arrives at the conclusion that our identity is to be found in our consciousness, the fact of our ability to observe ourselves, and the world around us. By tapping into traditions of meditation and mindfulness, Singer shows how the development of consciousness can enable us all to dwell in the present moment and let go of painful thoughts and memories that keep us from achieving happiness and self-realization.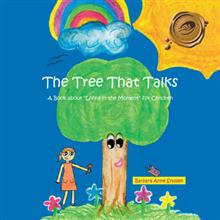 QUEENSLAND, Australia (PRWEB) December 05, 2014
In The Tree That Talks (published by Trafford Publishing), Barbara Anne Syassens childrens storybook, young readers and adults are guided toward living better lives, where their emotional, physical and spiritual health is improved through nature and the power of positive thinking.
The Tree That Talks has been selected for inclusion in the Gold Seal program, which recognizes excellence in writing and overall potential. It was also given a glowing review by the U.S. Review of Books.
The Tree That Talks helps children learn how to change a negative thought into a positive one. In the book, Syassen encourages young readers to live in the moment. She believes learning and applying this art can help children create a positive frame of mind which enriches their lives and the lives of those around them. The book also contains information/meditation activities for parents, caregivers and teachers to use for their children.
An excerpt from The Tree That Talks:
Yes, thats right, replied the tree. If you dont worry about yesterday or tomorrow, and enjoy what you are doing right now, this will help you to be happy. It will also help you when you are having trouble making friends, or doing your school homework and many other things.

The tree continued On days when you are upset, feeling sad, or not happy about the situation you are experiencing, then think of something that makes you happy. This could be hugging me or someone you love. The happy thought helps to make the sad thought go away.
Syassen hopes The Tree That Talks influences a shift in peoples lifestyles.
Children are being brought up with an abundance of information and technology, encouraging an indoor lifestyle, detached from the natural world outside and its healing properties, she says. This book encourages children to spend time with nature and make the most of what it has to offer them. It also encourages parents to spend time with their children outdoors with nature.
The Tree That Talks

By Barbara Anne Syassen

Softcover | 8 x 10in | 20 pages | ISBN 9781425151195

E-Book | 20 pages | ISBN 9781466973015

Available at Amazon and Barnes & Noble
About the Author

Barbara Anne Syassen (now Barbara Anne Syassen-Beer) lives in Australia with her husband and children. She has worked in the areas of natural therapies, disability care work and Red Cross voluntary work for children with disabilities. Syassen is the author of a series of childrens books focusing on connecting young readers with nature and encouraging positive thinking. Her books have been donated internationally to schools in both Australia and Papua New Guinea and she plans to donate to more charities and educational organizations. She now has a second book out called The Happy Rainbow and other books soon to be published are: The Shining Stars and Cheeney the Friendly Dolphin.
Trafford Publishing, an Author Solutions, LLC, author services imprint, was the first publisher in the world to offer an on-demand publishing service, and has led the independent publishing revolution since its establishment in 1995. Trafford was also one of the earliest publishers to utilize the Internet for selling books. More than 10,000 authors from over 120 countries have utilized Traffords experience for self publishing their books. For more information about Trafford Publishing, or to publish your book today, call 1-888-232-4444 or visit trafford.com.

###
Mindfulness – Learn how to apply mindfulness in your day-to-day life, outside of meditation, to raise your self-control. Exclusive Content, Free Newsletter +…
More Mindfulness Articles